Power Plug is a series of HIGH POWERED PLUGS of various events, by yours truly.
Because these events are worth the effort, and you should totally check it out.
Also, it's rated NS for Not Sponsored.
Everything written here is of the author's own words.
---
Credits to the Rock Ongaku Official Facebook for the featured image, and the various images seen in this post.
I DO NOT own the rights to any of these photos (If mentioned), ALL rights belong to Rock Ongaku, and the various music groups and bands mentioned.
---
Do you,
Like the Sound of Music?
But wish it could beat Scissors consistently?
Then come on down, to
ROCK ONGAKU 2019!
THE MOST ROCKIEST ROCK CONCERT SINCE THE ROCK APPEARING AT WRESTLEMANIA 34!
---
NEXT Sunday,
SunDAY,
SUNDAY!
APRIL 28th 2019!
Located at the fabulous,
RUMAH API, AMPANG, SELANGOR, MALAYSIA, SOUTH EAST ASIA, ASIA, EARTH, MILKY WAY GALAXY.
---
Rock Ongaku are a band of merry music loving folks!
With a burning passion for J-Rock & J-Pop songs to enjoy with many other fellow Malaysians and pretty much everyone who loves this stuff!
ALL ARE WELCOMED! TO THE COMMUNITY!
---
Do we need tickets? :thonk:
For the super LOW
Low
Jho Low
Low,
Price of RM 20 for one night!
For all the,
CAN YOU HEEEEEAR, WHAT THE ROCK ONGAKU IS, ROCKING?
ALL,
NIGHT,
LOOOOOOOOOONG BOIS AND GURLS!
FOR YOUR ENJOYMENT!!!
---
STARRING, 😮
---
Walker.
They are here to tell stories and they have many stories to tell.
They would like to tell their journey of life through arts and one of it is music.
And boi, do we look forward to an origin story told via MUSIC!
As Walker walks us through their form of the arts.
---
An alternative Rock band from Klang Valley.
They've released a few music of their own and is actively playing at local gigs.
But also, an upgrade from Torque Five, because one extra Torque always helps!
Do not Torque them for granted.
---
The only all female cosplay band in Malaysia and actively performing in the local Anime, Cosplay & Games (ACG) Community.
The band keep their focus on covering all female bands fom Japan including from anime.
And very likely the kind of beats Liquid.Miracle listens to.
It's in the name!
---
HIMEMETAL
For probably the first time in our local community, a group of three girls and a complete band, bringing kawaii metal on the stage and covering Babymetal songs!
Or as they're also know as,
Hi Meme Tal
Hi Me Metal
Hi Me Me Tal
Wait, is that a brick flying from the dist-
Meme names aside, Himemetal brings balance to the show's Rock Force.
---
Once strangers and now they are a unit!
One of the few new bands that will be debuting on stage during this event.
They will be covering a few songs from a couple of well-known bands from Japan.
Guess Stranger Things have happened before eh?
Regardless, let the band that bands together rock this Ampang town inside out!
---
V
ittoria No Koe
A Japanese culture and arts enthusiast whose dedicated her life to exploring the depths of its music.
A solo singer that will be accompanied by a band during the night of the event.
Looking forward to the Vittoria-ous performance! \o/
---
ROCK ONGAKU 2019
BE THERE!
THIS APRIL 28th!
ON THE NEXT DAY OF THE SUN!
AND LET'S ROCKET!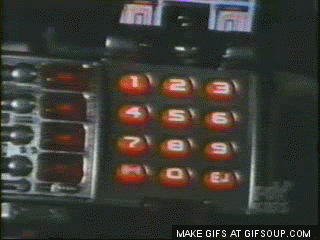 *END*
---
Author's Note:
Thank you so much for reading!
Please tell us how awfully cringy the following piece is.
I'm genuinely terrified that this is something we made. o.o
Or alternatively, some feedback on what we can fix up.
That said,
Special Thanks to the folks from Rock Ongaku, for being super cool with allowing us to do this Plug.
Do check out the official Rock Ongaku Facebook page for updates on the event!
Also,
Check out the event that also promoted Rock Ongaku, via A Con-Eventional Story: Season4Otaku 2019