Power Plug is a series of HIGH POWERED PLUGS of various events.
Because these events are worth the effort, and you should totally check it out.
Also, the following Plug is rated NS for Not Sponsored.
Everything written here is of the author's own words.
---
Credits to the Malaysian Touhou Brigade Official Facebook for the featured image, and the various images seen in this post.
I DO NOT own the rights to any of these photos (If mentioned), ALL rights belong to Malaysian Touhou Brigade, and the various music groups and bands mentioned.
---
This, AniManGaki 2019,
Prepare, to make some…Space,
Yes, that kind of space.
And stay up all day/night long for,
Touhou Night Sky x Yuuhei Satellite
THIS 1ST NIGHT OF SEPTEMBER! (Basically September 1st, 2019)
---
ON Sunday,
SunDAE,
SUNDATE!
Or SUNNIGHT, if you want to call it that.
---
LOCATED OVER AT,
THIS SIDE OF THE MILKY WAY GALAXY,
PLANET EARTH,
CONTINENT ASIA,
SUBCONTINENT SOUTH EAST ASIA,
STRONG INDEPENDENT COUNTRY MALAYSIA,
METAL GEAR SOLID STATE SELANGOR,
YANG DIHORMATI DATUK/DATIN SERI KEMBANGAN,
OH GODDAMMIT THE MINES CONVENTION CENTER!
---
Touhou Night Sky is a Touhou Themed Concert, brought to you by the blokes who run the Malaysian Touhou Brigade.
A concert that WELCOMES,
To explore the wonders of Touhou Project's F-ing Awesome Music!
---
BUT THAT's NOT ALL!!!
THIS 2019,
THEY'RE BRINGING IN,
FROM JAPAN!
TO PERFORM FOR THIS SHOW!!!
A FIRST FOR SOUTH EAST ASIA! :O
---
Do we need tickets? 🤔🤔🤔
Get your Concert Tickets over HERE!
At 50 bucks, you get,
General Admission *salutes*
Access to the concert area
A reason to call in sick for Monday
At 90 bucks, you get,
EVERYTHING above, Plus,

A Special Meet & Greet + Photo Session with Yuuhei Satellite!

A Limited Edition Poster with Yuuhei Satellite member signatures

Priority Access to Concert Area

More justified reasons to call in sick for Monday
---
What if I/We can't go? D:

 🤔🤔🤔

Because of <Insert reasons here>.

No fear here!

The Malaysian Touhou Brigade has a Ko-Fi page, so consider tossing them some dough.

To fund for more FUTURE EVENTS! ;D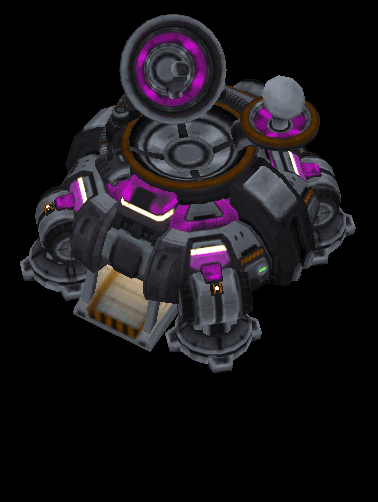 Or Satellites, if you will.
Toss in 12 USD and above, to getto a signed event poster from Yuuhei Satellite's members! 😮
Check out their Ko-Fi page here.
---
STARRING, :O
Formed in 2010 as a Doujin Music Team, you might know them for the song, Iro Wa Nioedo Chirinuru Wo
As seen in Fantasy Kaleidoscope ~The Spring Snow Incident~. (Basically, a Touhou anime.)
This is, their FIRST PERFORMANCE, IN SOUTH EAST ASIA.
So come on down!
And WITNESS the following members in action,
---
Vocalists, Yuzuki Risa (Yuzurisa) & toa!
With Guitarist, ikuo!
---
SO.
WAIT NO MORE!
COME ON DOWN,
AND TAKE OFF INTO THE TOUHOU NIGHT SKY!
NO, NOT YOUR EFFING CLOTHES YOU F-STICK, PUT THOSE BACK ON!
Also…If a Satellite falls to earth, does that make it a…Satelheavy?
*END*
---
Author's Note:
Thank you so much for reading!
Please tell us how awfully cringy the following piece is.
I'm genuinely terrified that this is something we made. o.o
Or alternatively, some feedback on what we can fix up.
---
That said,
Special Thanks to the folks from the Malaysian Touhou Brigade, for allowing us to do this Plug.
Do check out the official Malaysian Touhou Brigade Facebook Page for updates on the event!
Or alternatively, the official event page for Touhou Night Sky!
---
Also,
Check out more stories over at S.I.R House, of Content 2019.
That said, siteinrelief has a Facebook page now!
Page us anytime, anywhere, Amway offers will be shot on sight, no questions asked.
---